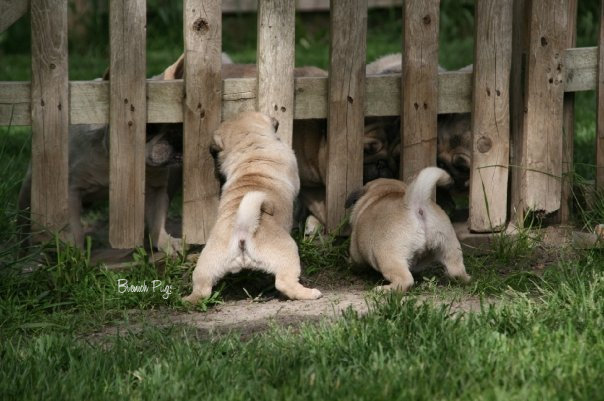 We have no litters planned and no puppies available at this time.
Please keep in mind that we do not sell over the internet or ship puppies. All buyers are pre-screened and agree to buy under contract.
We believe health testing is a vital part of breeding responsibly. At a minimum, Brenich Pugs can be expected to have their patellas checked and PDE stauts known prior to breeding. We are proud participants in the Orthopedic Foundation for Animals (OFA) Canine Health Information Center (CHIC) program and have been since the inclusion of Pugs as a CHIC breed!
Brenich Pugs with OFA CHIC numbers include Dr. Pepper (70219), Harry Potter (70220), Sharpie (70221), Crickett (72007) and Amos (141334).
- - - - - - - - - -
We appreciate all of the inquiries we get, but unfortunately, we do not frequently have puppies available,
and we do keep a waiting list when we have any upcoming litters planned.
But thank you for starting your search by contacting a reputable breeder!
We at Brenich Pugs are members in good standing with the Pug Dog Club of America as well as American Kennel Club Breeders of Merit. We do not breed often and strive to improve the breed with each of our few litters, aiming to produce puppies sound in body and mind from health-tested parents.
We do not sell puppies over the internet, nor do we ship puppies, and all buyers agree to buy under contract.

Here are some tips from the Pug Dog Club of America for those hoping to add a Pug from a reputable breeder to their home:
http://www.pugdogclubofamerica.com/breeder-selection-tips.html
Be leery of breeders who continually have puppies available, who do not do at least minimal health testing, such as checking for patellar luxation (slipping knee-caps) or PDE genetic marker test (a fatal seizure disorder), or who agree to sell you a puppy with minimal questions asked of you or simply because you will write them a check. The Pug Dog Club of America recommends Pugs intended for breeding have their hips, patellas, and eyes examined in addition to testing for their PDE marker. Be certain to ask breeders about their contract, health guarantees, etc. and examine them carefully before placing a deposit or agreeing to purchase. Keep in mind that, while a good indicator of being a responsible breeder, membership in a breed club does not guarantee reputability. Always do your homework!
We recommend continuing your search for a puppy with the Pug Dog Club of America: http://www.pugdogclubofamerica.com/breeder-directory.html
If you would like more information about the breeder selection process, health testing in Pugs, or general information on the breed,
please feel free to e-mail us or message us on Facebook! We will do our best to respond in a timely fashion.
And as always, please continue checking back for updates on our dogs and future breeding plans!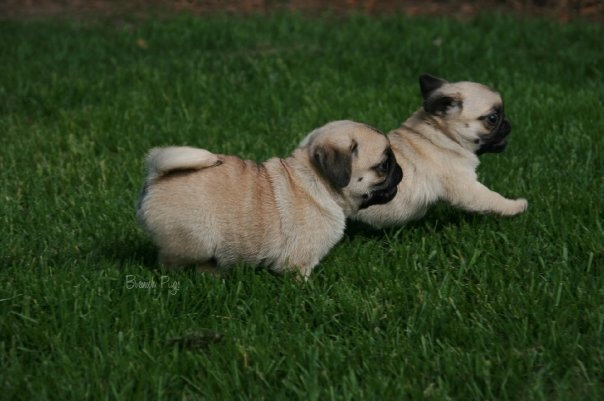 Be sure to follow what's happening at Brenich Pugs and like us on Facebook!